<- Back&nbsproot
Replacing the display on ZS5DF's FT-290R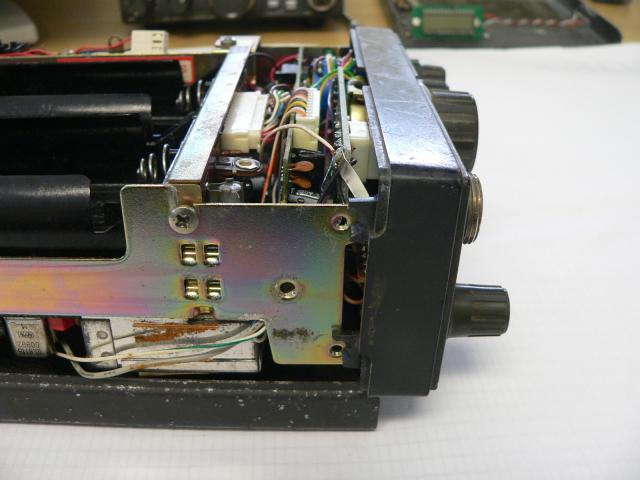 Don't overtighten the screws! The DPO obviously did.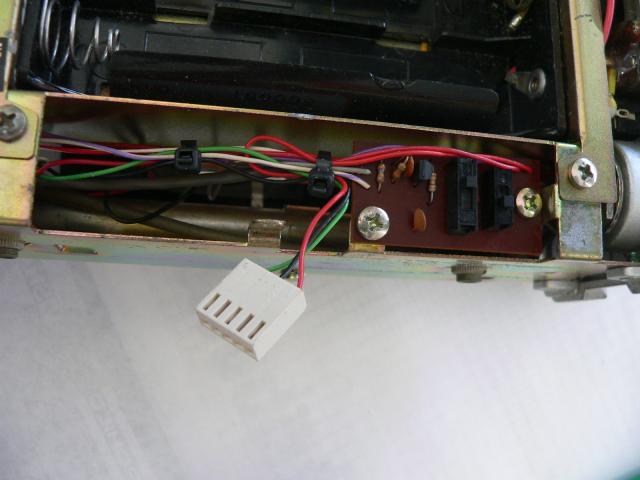 Dave's rig has a little plug for a tone board. Neither of mine (2E120900, 2M230118) do.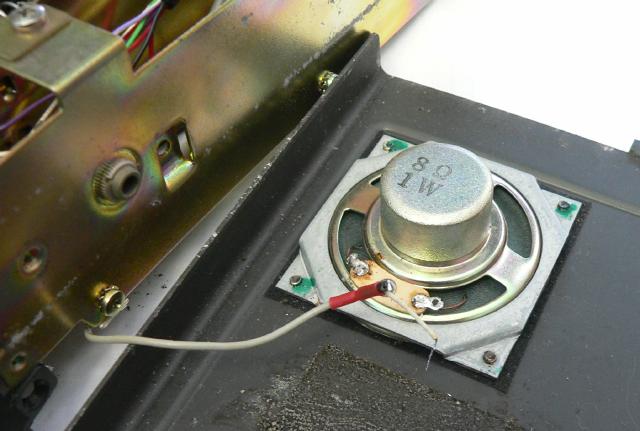 It's a lot easier if you unsolder the speaker.
And this wire (It's the one from the T CALL switch, you might want to modify it anyway, see my main FT-290R page).
And the ground wires here.
The spacer holding the display in is shorter than the two spacers holding the keypad unit.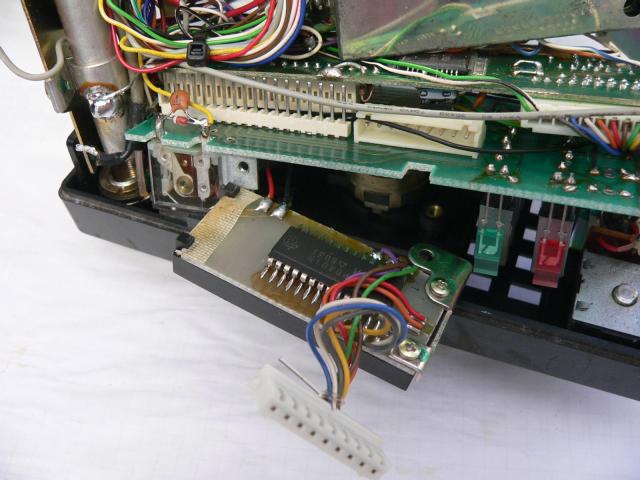 Out with the old.
And in with the new.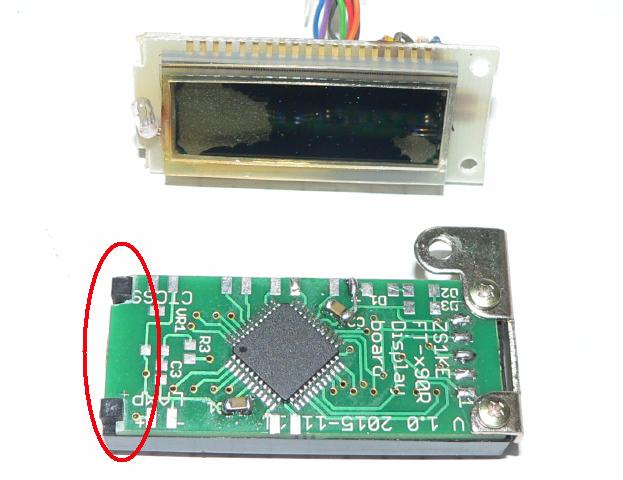 You will need to file the PCB in this area to make it fit properly, and to make sure it doesn't bump the S meter out of position when you fit everything together again.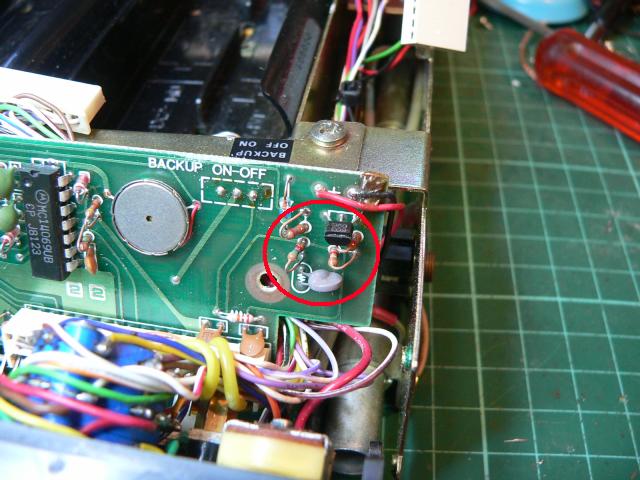 Then there's the mod to supply Vss to the display. Remove R08 (5k6) and jumper R19 (39k).

Nice, innit?
---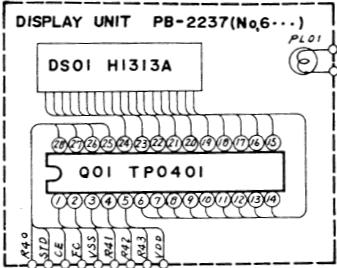 Someone asked me what the pinouts on the TP0401 were.
| | | |
| --- | --- | --- |
| 1 | green | R40 |
| 2 | brown | STD |
| 3 | red | CE |
| 4 | orange | FC |
| 5 | purple | VSS /gnd |
| 28 | blue | R41 |
| 27 | white | R42 |
| 26 | grey | R43 |
| 25 | yellow | VCC |
(For what it's worth)
---
| | | |
| --- | --- | --- |
| hits since 2016-12-07. | Back | (This page last modified 2020-06-14) |