Norcal BLT
Actually, a Norcal BLT Plus.
I bought a "Days Antenna Tuner" from Giga (more expensive than eBay but also more convenient). Got a tin from one of the plastic warehouse places, removed the bottom (ground off the lip with a grindstone) and used that as a template for a PCB front panel.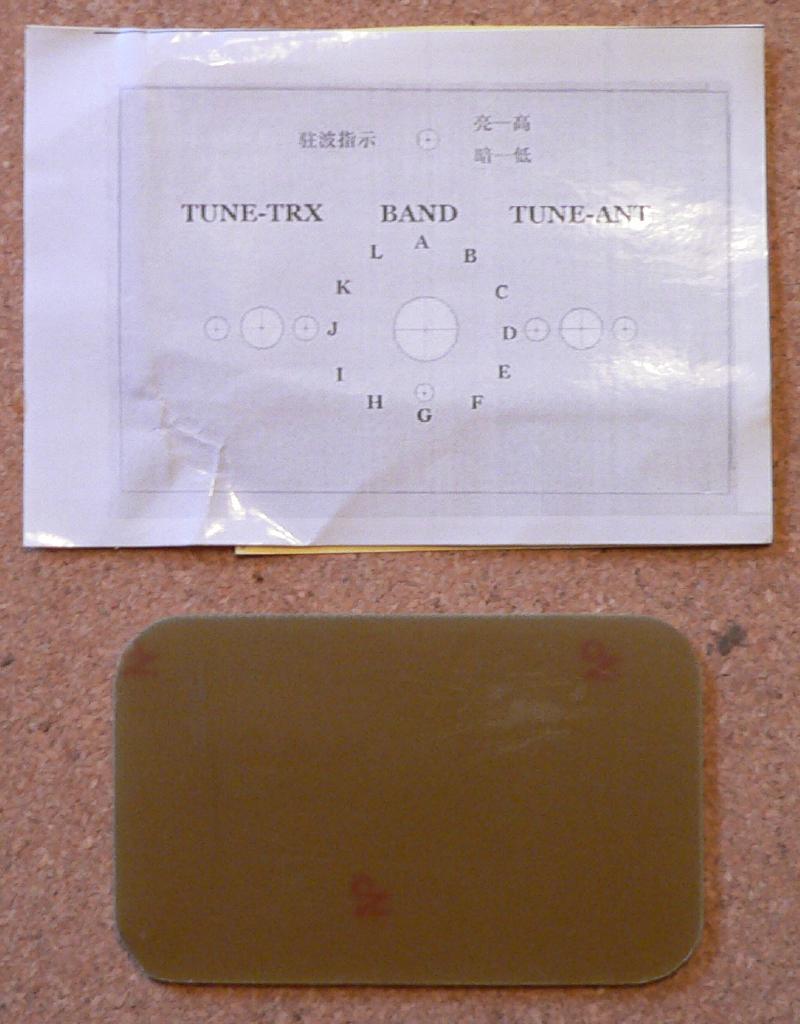 I used the label that came with the kit as a drilling template for the two capacitors. I'm discarding the switch, of course, and using the BLT arrangement.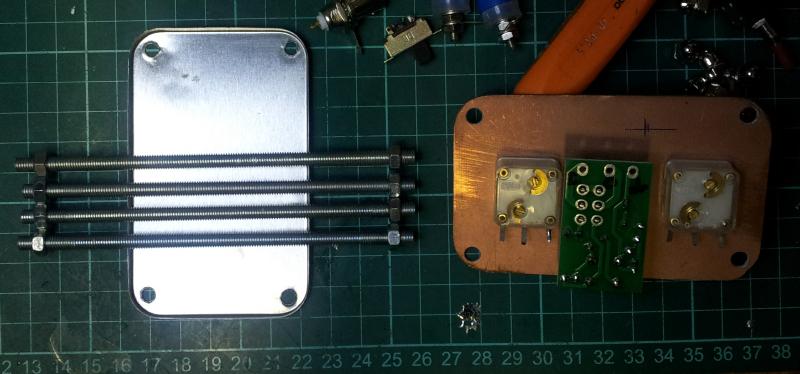 The front and rear panels are separated by four M5 threaded rods. The rear panel (aka the bottom of the tin) is really thin and tricky to work with -- it ended up not as neat as I would have liked it to be.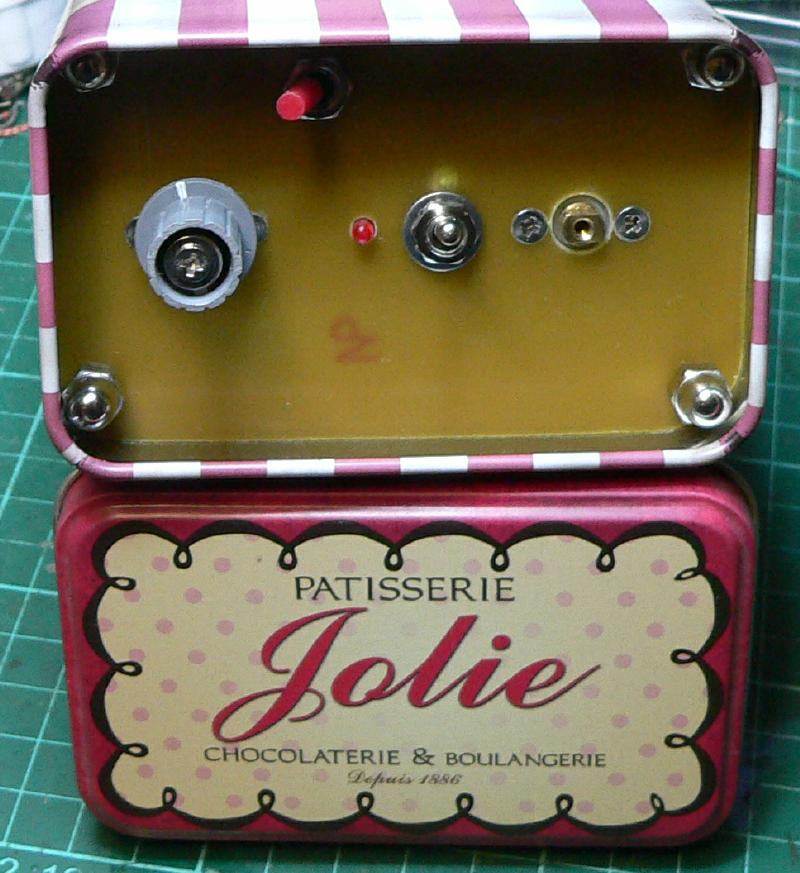 I moved the Hi-Z / Lo-Z switch (the one with the red toggle -- it's from the junkbox) to the front panel (BLT has it on the rear panel).
I still needed somewhere to mount the toroid. This is the front panel from some kind of a satellite TV decoder, just the right size. I epoxied that in and trimmed off the wings.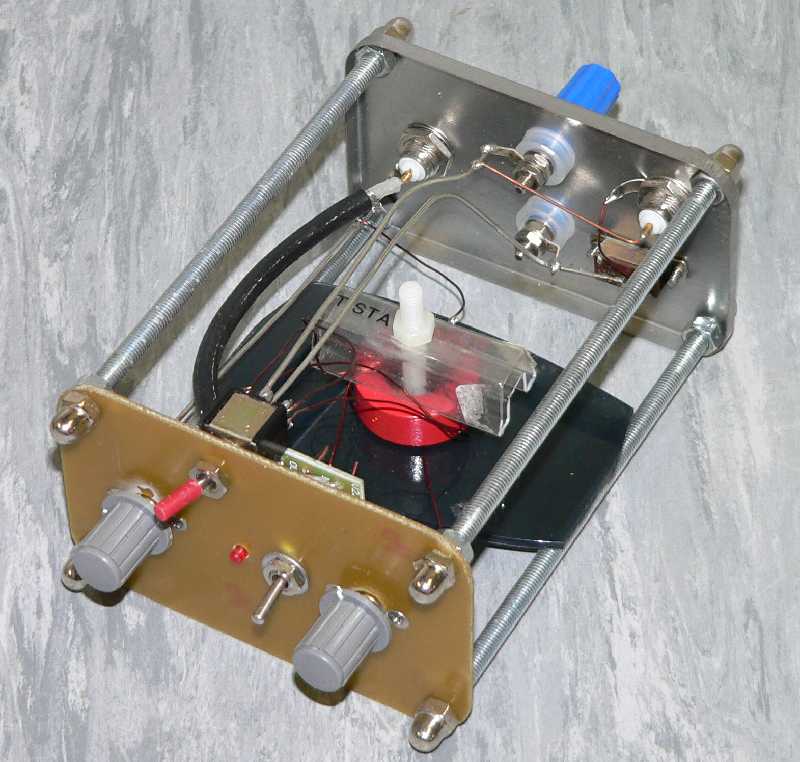 All assembled.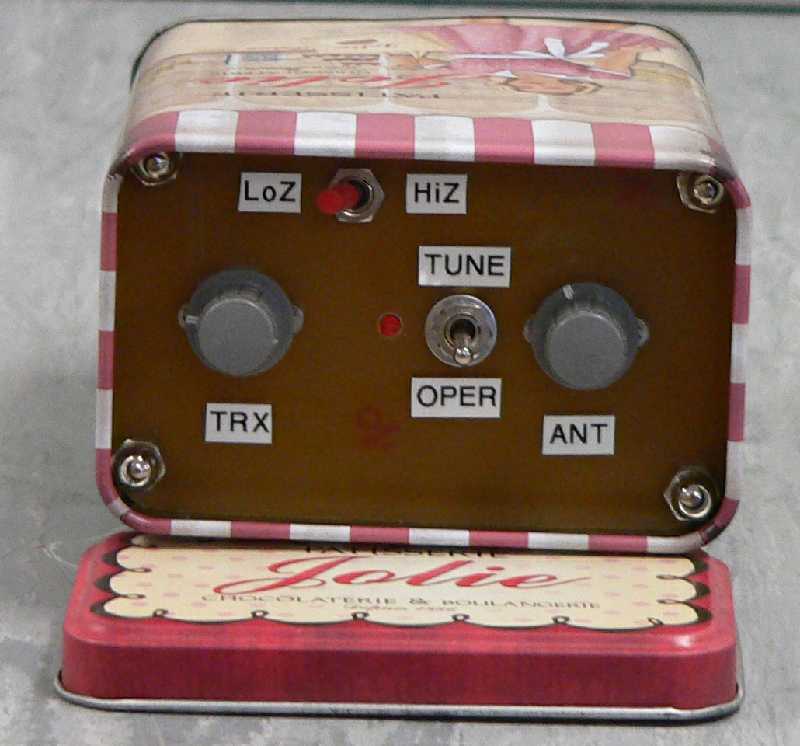 Front panel.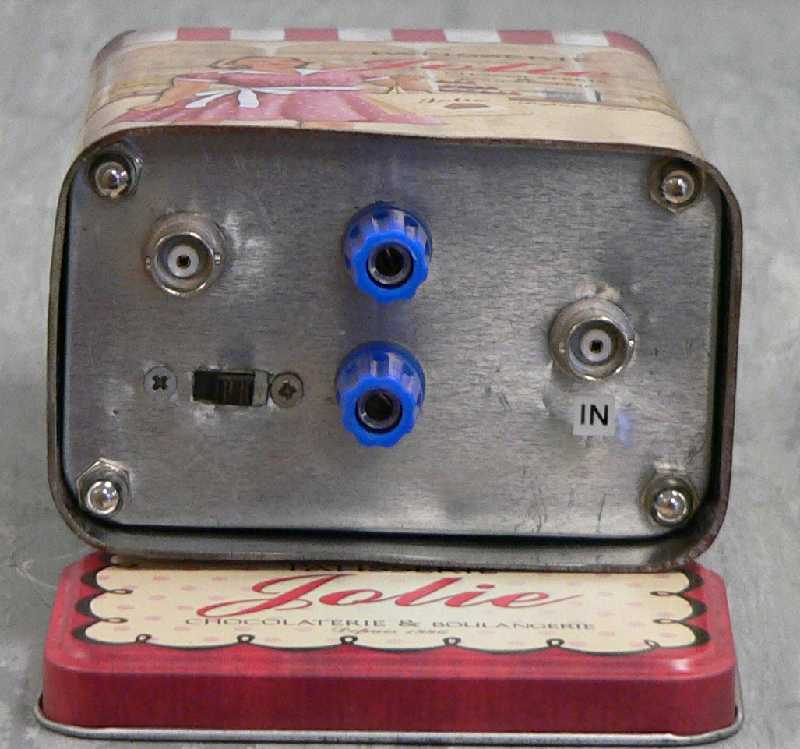 Rear panel.
---