<- Back&nbsproot
Yaesu FT-DX-400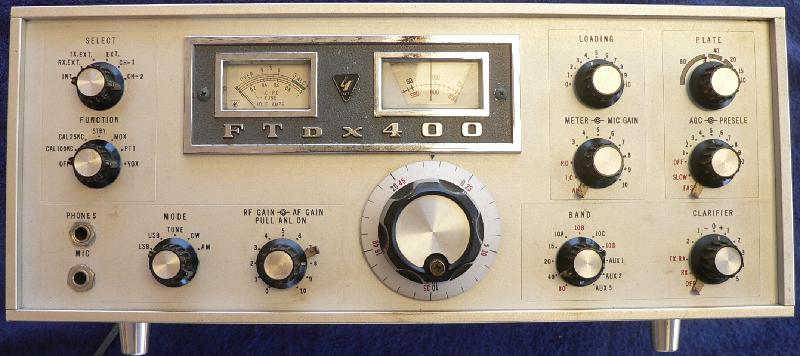 The FT-DX-400 is a tube / transistor hybrid transceiver for the "old" HF bands, 80m to 10m, AM, CW and SSB. Not that different from the FT-200 really (well, OK, the IF is at 3.180 MHz not 9 MHz). In Europe it was sold as the Sommerkamp FT-DX-500.
Nothing I can find in JR3XUH's guide applies to this rig. It has 6KD6s in the final, a 25 kHz / turn knob, 11 pin ACC connector, an XF3A crystal filter, and the reostats are on the rear panel. Frobably a fourth edition even if the serial is too early.

It used to belong to ZS1PD who went SK in 2015.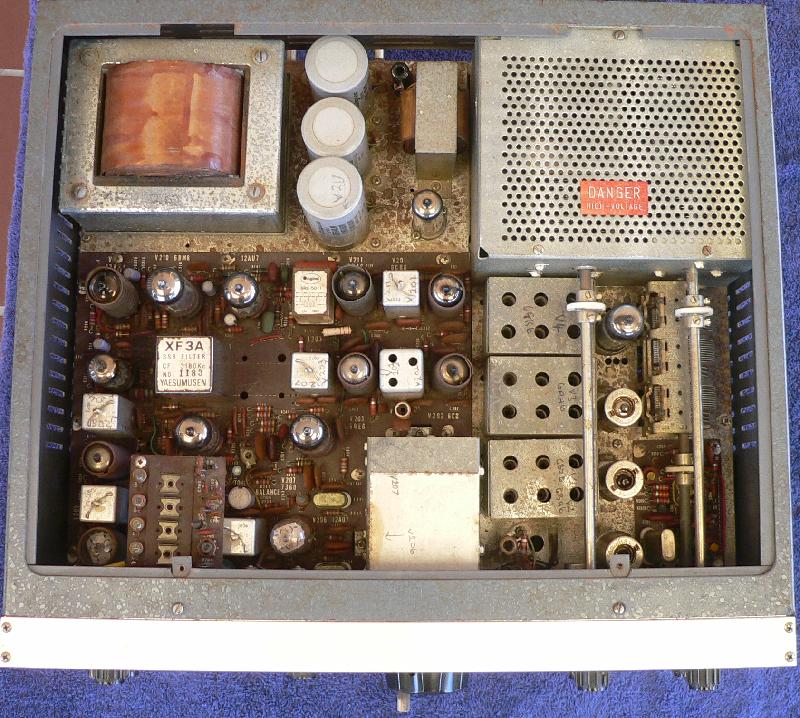 Looks OK and mostly complete from the top...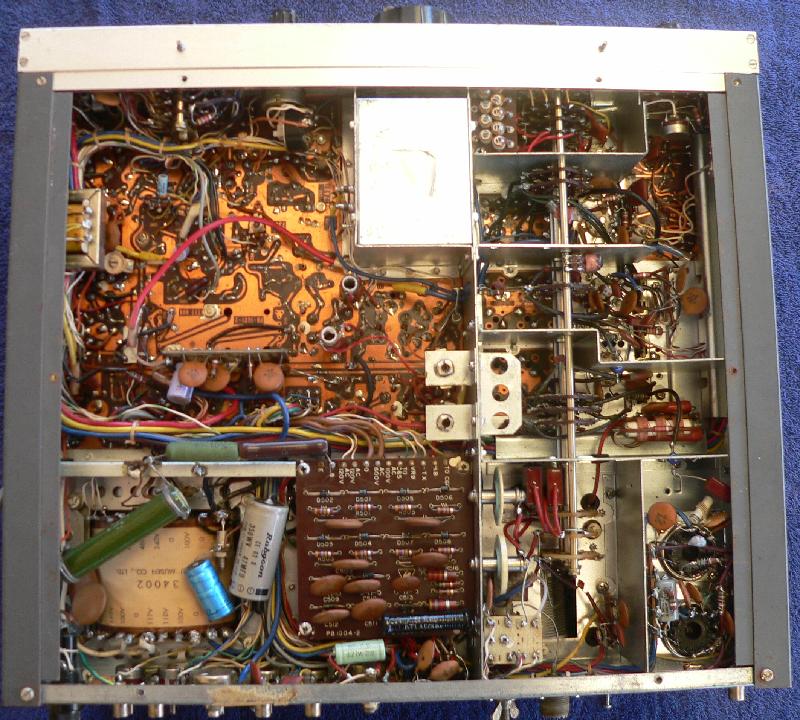 But the bottom is a different story.
It's a project for a rainy day.
---
| | | |
| --- | --- | --- |
| hits since 2015-02-27. | Back | (This page last modified 2016-02-02) |