CT 212 Oscillator Test No 1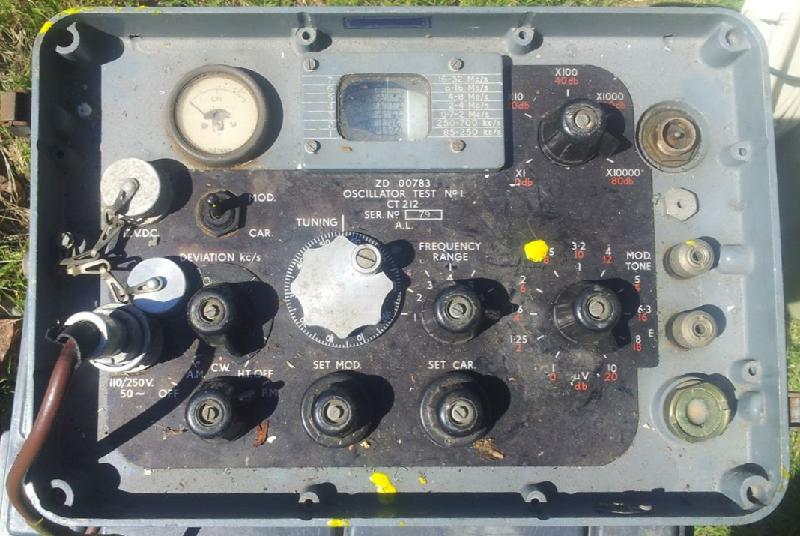 Mine is Serial Number 79.
Ralph Klimek notes that
"thanks to the hard work of the people at VMARS, the complete EMER (thats manual to you!) is available here at
www.vmarsmanuals.co.uk/archive/files_index.htm
some of the key words for documentation, EMER Tels Z341 Z342 Z344 and also T&M F142.
Look for documents numbers 1287, 1288, 1289 and 1290 which are complete and contain the schematics".
radiomuseum.org notes:
RF Signal Generator
For UK Admiralty
Range 85kHz to 32MHz in 7 ranges
Modes: AM, FM & CW
Output level regulated.
RF out 1uV to 100mV in 2dB & 20dB steps for 75 Ohms load
Frequency stability +/- 2%
12V vibrator pack for HT without mains
---