MEK6802D3
I am aware of the following boards:
MEK6802D3 Microcomputer Unit (schematic)
MEK68R2M Programmable CRT Video Interface (manual)
MEK68IO Input/Output Interface Board (manual)
MEK68MM Memory Module
MEK68RR ROM/RAM Module (manual)
MEK68WW Wirewrap Module
MEK68CC Card Cage
As far as I know the MEK6809D4 can also be used with these I/O boards.
MEK6802D3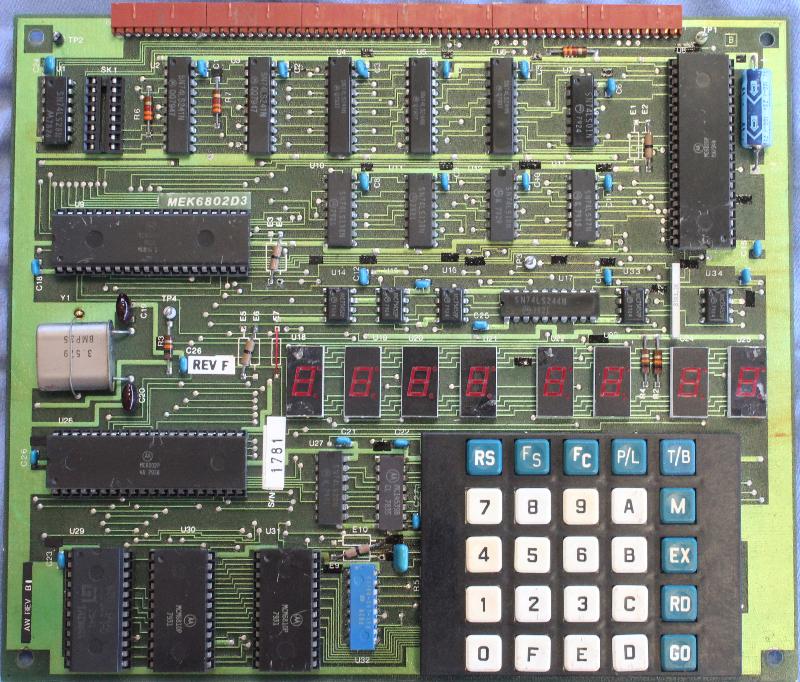 MEK68IO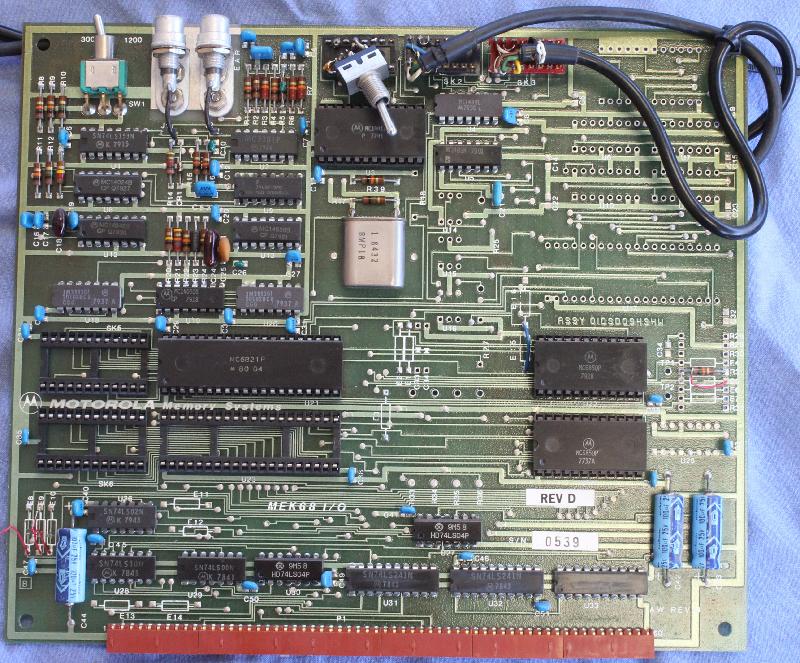 The two 24 pin sockets on the left are the I/O for the two PIAs. The unpopulated area on the top right hand side is for an MC68488 GPIB interface.
MEK68MM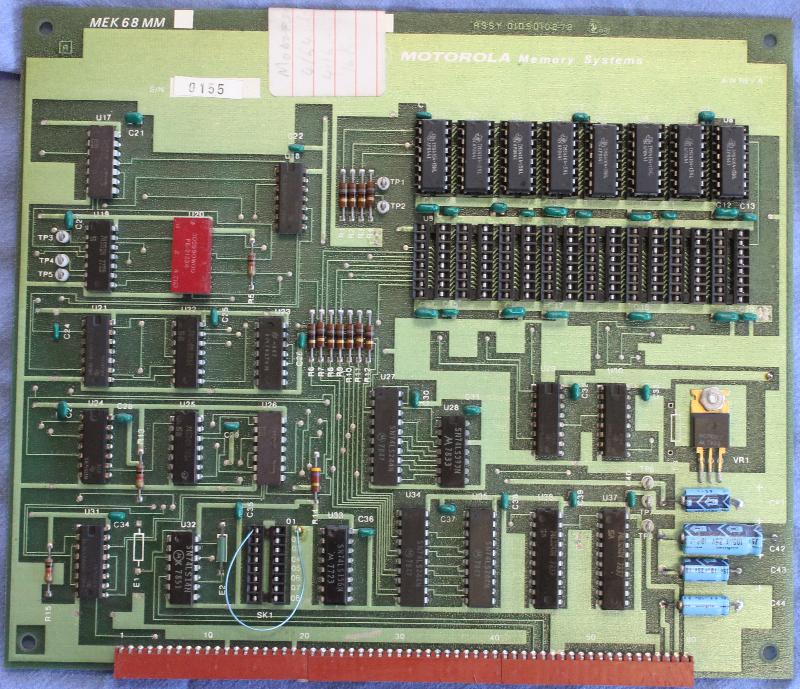 MEK68CC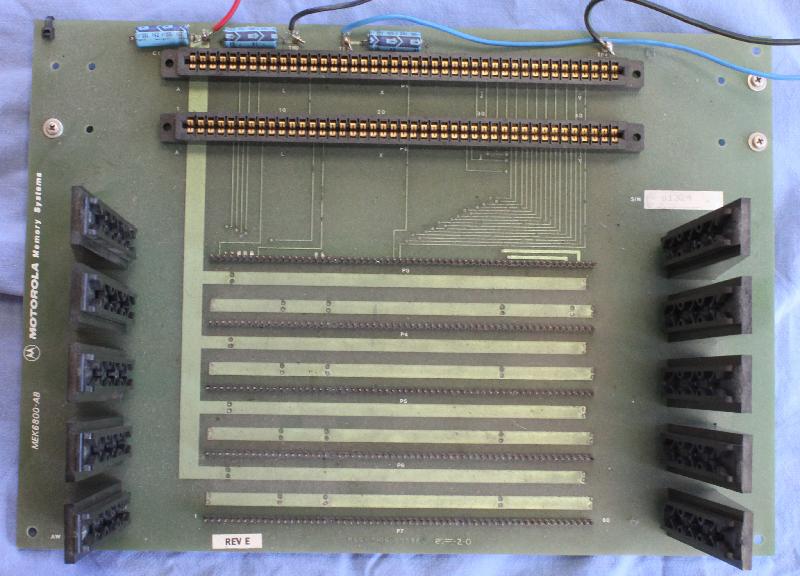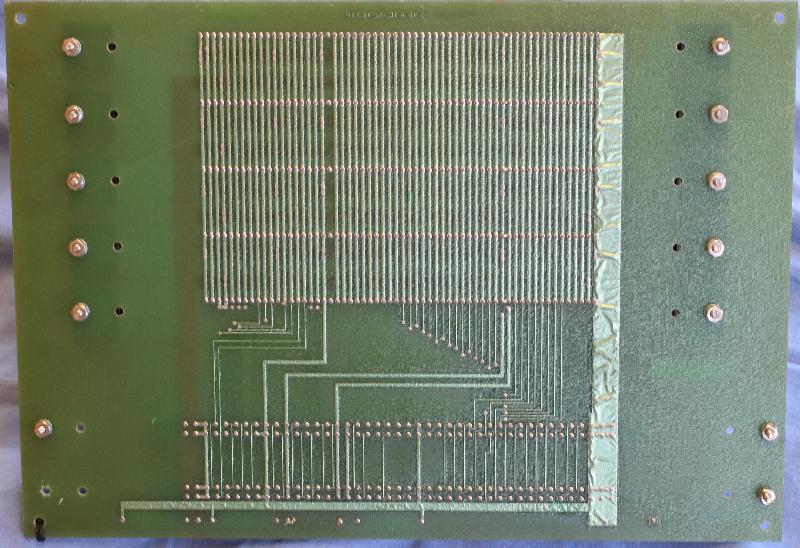 ---
(What happened to http://www.68bits.com?)
| | | |
| --- | --- | --- |
| hits since 2017-04-07. | Back | (This page last modified 2017-05-12) |